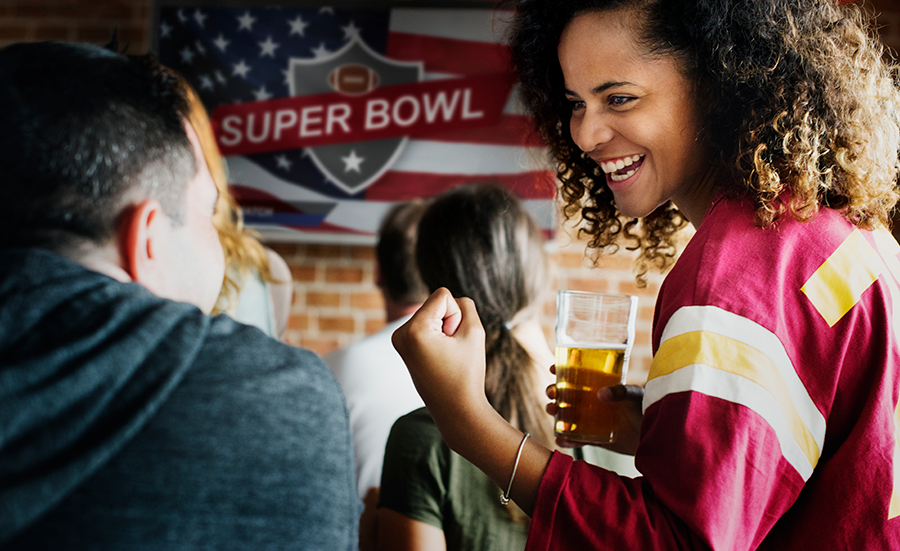 If you can't make it to the Superdome for the next Saints game, that doesn't mean you have to miss it entirely. Monroe, Louisiana, has a few amazing sports bars with yummy food, cheap drinks, and laidback environments any sports fan can appreciate.
End Zone Grill and Bar
Nobody wants to watch the game alone. End Zone Grill and Bar has seating room for more than 165 people so you can count on it being a full house on game day. If you want to bring the family, go ahead! End Zone is family-friendly so even the kids can tag along. Both young and old alike will love playing some classic arcade games, like Golden Tee, Pac-Man, and Basketball. There are 14 big-screen TVs inside, so you'll have a great view anywhere you sit.
Don't forget the food. After all, what's a football game without your favorite greasy snacks? If you love French fries, you must try End Zone's Fancy Fries. These cheese fries have pulled pork, bacon, jalapeños, and house-made brown gravy piled on top for an appetizer that's almost too good.
Order one of End Zone's specialty burgers if you're in the mood to try something new. You'll love the creative burger names, like the Freshmen 15 and Big Guy's Fried Masterpiece. They really are as tasty as they sound. Other popular dishes include Louisiana fried chicken, smothered redfish, and smoked chicken. If you want something on the lighter side, it also serves some delicious salads. Remember to enjoy an ice-cold beer or glass of wine.
End Zone is open seven days a week from 11 a.m. to 9 p.m. Grab some friends and cheer on the Saints when you visit End Zone Grill and Bar.
Fieldhouse Bar and Grill
Fieldhouse Bar and Grill is all about showing a little Southern hospitality with a friendly staff, affordable prices, and big portions of food sure to fill you up. Games constantly play on seven 42-inch big-screen TVs, three 13-inch personal boot TVs, and an 8-foot projection screen.
The atmosphere at Fieldhouse is unique, but what really keeps customers coming back for more is the food. With so many dishes, you might not know where to start. If this is your first time to the bar and grill, you can't go wrong with Famous Nachos as an appetizer. Chow down on a heaping portion of nachos covered in all the best toppings, including jalapeños, onions, tomatoes, queso, and sour cream, with salsa on the side. Add a little protein or turn it into a meal with chicken, beef, chili, shrimp, or crawfish.
If you're craving wings, you're going to want to grab a napkin or two and come with a big appetite because Fieldhouse serves what just might be the biggest wings in Louisiana. The burgers are the top seller at Fieldhouse with a lot of varieties to choose from, including the Fieldhouse Burger, Wind City Burger, and Smoky Mountain Burger. If you're on a diet or have a gluten sensitivity, the carb-less burger comes with all your favorite burger toppings minus the bun.
The bar menu stands out with humorous drink names like Call an Uber and Warhawk Punch.
Fieldhouse is open Monday–Saturday from 11 a.m. to 10 p.m.
There's no reason the fun must stop after the game. Visit us at Ryan Honda in Monroe, Louisiana, after the Saints play to test-drive a new car.